Just a quick cupcake post today and a totally awesome Spongebob batch.
Who doesn't love Spongebob?
I have never had the chance to make a Spongebob batch before so I was really pleased when this order came in.
Needless to say I absolutely loved making these adorable toppers.
Spongebob is such an expressive character and I think these cupcakes really do him justice, every single topper has a different expression.
There was one 3D Spongebob in the batch for the birthday girl.
I of course have a favourite...Grumpy Spongebob.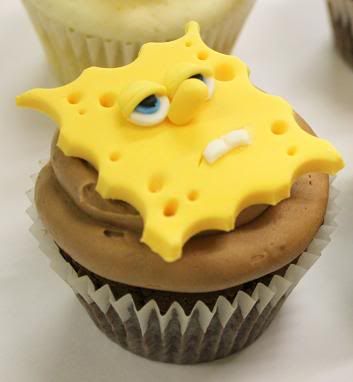 You've got to love that grumpy little face.
x x x