Happy Jour du Macaron!
Jour du Macaron is a holiday created by fabulous Parisian pastry chef Pierre Hermé. Jour du Macaron was created seven years ago to honour the glorious macaron and since then it has gone from strength to strength. Jour du Macaron is now an international affair, with events taking place all over the world.
In honour of this fabulous day and the wonderful macaron I will be posting all sorts of scrumptious macarons and macaron ideas today.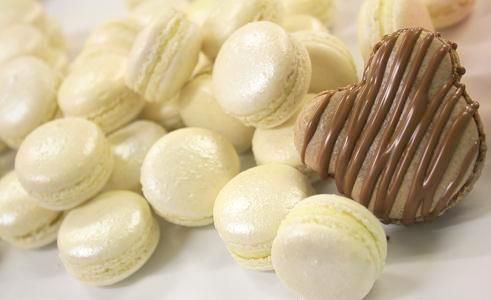 First up are these adorable miniature macaron pearls.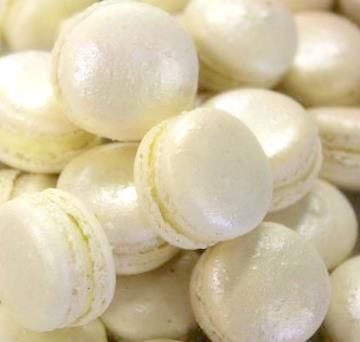 For the shells I used the same basic macaron recipe I used for my
Raspberry Cheesecake Macarons
so I won't re-post it here, rather fittingly though the recipe I've used is adapted from the fabulous Pierre Hermé, so today is the perfect day to try it out.
These little pearl macarons are filled with Vanilla Bean Buttercream and Blackcurrant Jam and brushed with edible lustre dust to give them that gorgeous pearly finish.
I am still using my new
Double Sided Macaron Mats
and getting along really well with them, I have to say I'm rather taken with the miniature macaron side and it was perfect to make these adorable pearl macarons.
I'm hoping to post my macaron mat review later today, although I have to compile all the macarons I have made using it and there are quite a few so it may take a while.
I'm really taken with these little pearl macarons, I think they would be gorgeous at a Tiffany & Co or indeed a Breakfast at Tiffany's themed event or party.
I have been waiting my whole life for a Breakfast at Tiffany's themed birthday party but alas no one had thrown me one yet....I may just plan one myself!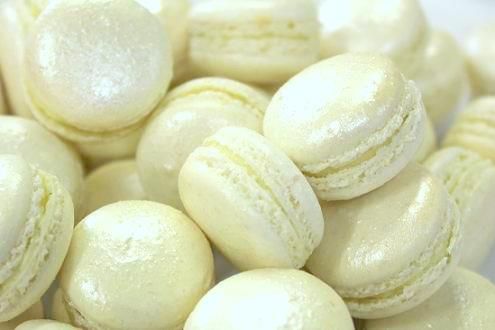 If you are looking for a great macaron recipe to try today, check out these amazing recipes: