Who knew angry vegetables would make such adorable cupcake toppers!
I wasn't familiar with the computer game Plants vs Zombies until I was asked to make these adorable Team Plants cupcakes.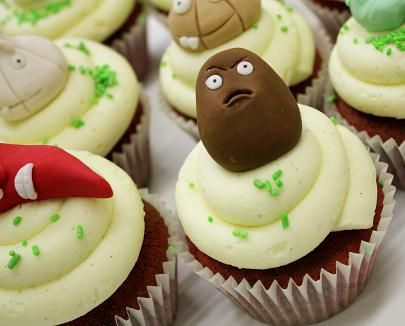 The toppers were all really simple to make but each of the goofy, grumpy little guys have so much personality, it is impossible not to fall in love with them!
The cupcakes are Red Velvet with Creamy Vanilla Frosting.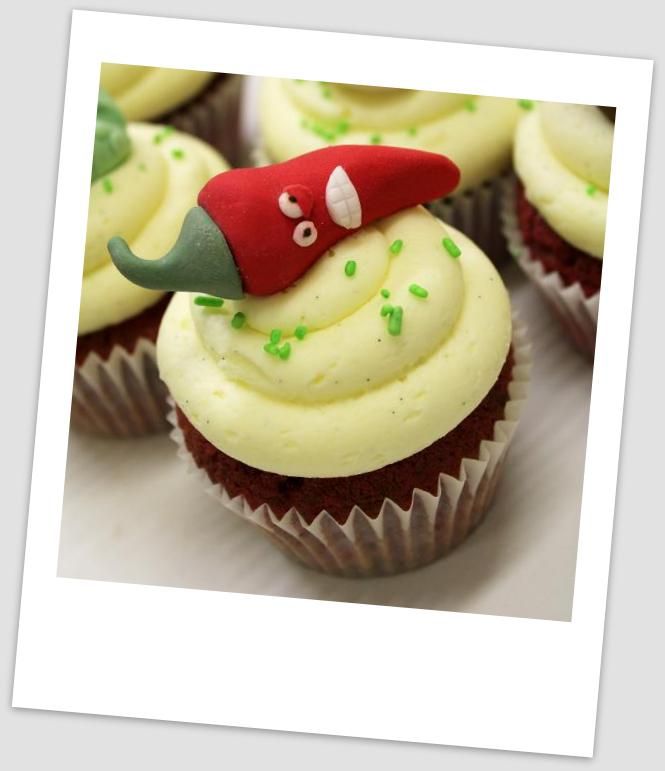 I didn't want to use green frosting (arguably a more appropriate colour for the theme) because I though the green would look pretty horrible against the Red Velvet, instead I opted to add just a few neon green sprinkles.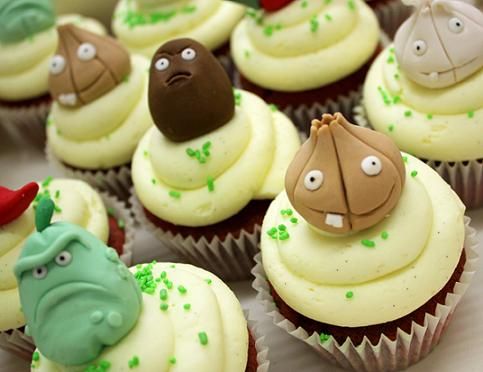 I honestly don't have a favourite vegetable/plant, they are all so cute!
I must admit to not really knowing what half of them actually are though...I mean is that a potato? Is the green one a grumpy pear?
Perhaps a Plants vs Zombies fan can enlighten me....