I know, I know, the adorable-ness is almost unbearable!
This seriously cute cupcake features an awe struck miniature teddy bear, staring in utter disbelief at the tower of delicious cakes that stands before him.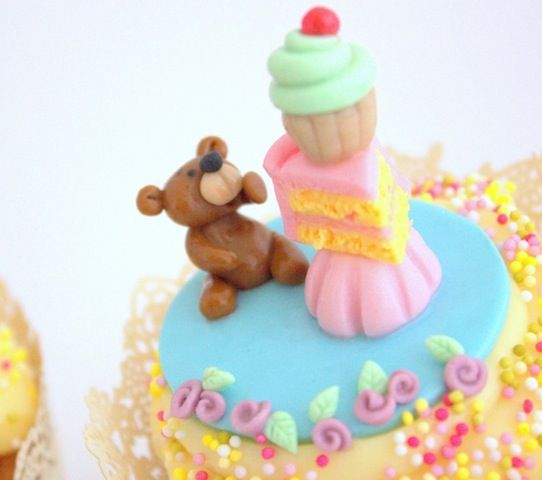 The tiny little cakes I designed for this topper have given me some fantastic inspiration for a mini cake masterpiece but I'm not saying any more than that just yet.
I absolutely love this tiny teddy, sometimes I'll be working away, making a character and suddenly his whole personality jumps out and slaps me in the face. This little teddy has a big personality.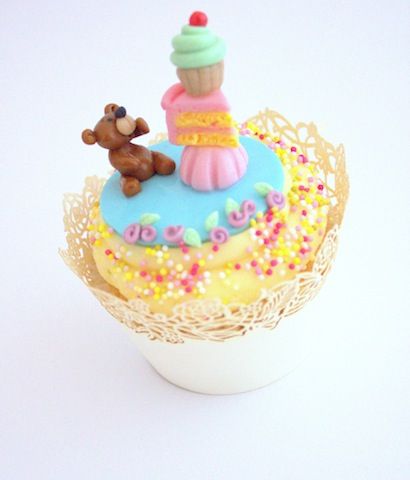 I'm so sorry that my blogging has been so erratic lately, I went on two holidays in three weeks and between that and work at the bakery I haven't had a second to do anything else. Hopefully everything has calmed down, for a while at least and I can get back to posting more regularly (I feel like I have said this before...).
I have a gorgeous Salted Chocolate Cookie recipe coming up and my gorgeous recipe for Cannoli Cupcakes, which you are going to absolutely love.
x x x