I think these might just be the coolest cake decorations I have ever made!
I must admit I haven't even seen Star Wars (I know, it's a travesty!) but I will have to watch the movies very soon because I have fallen head over heels in love with Yoda! Yes Yoda...
That little face is just the sweetest face of all time!
When you look at the dark side, careful you must be ... for the dark side looks back. - Yoda
Yoda is so wise!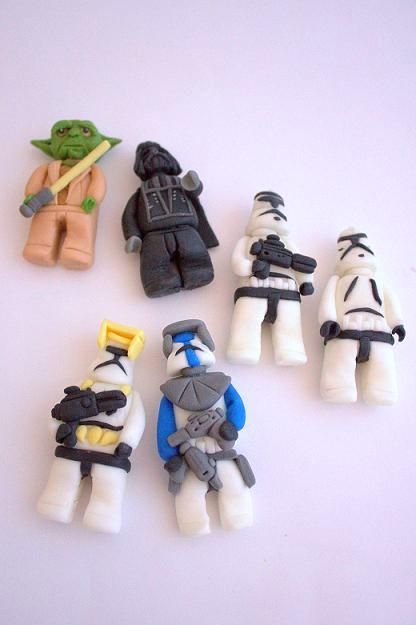 I made these decorations as a special order and my client absolutely loved them.
With home baking going from strength to strength I am receiving more orders for decorations and toppers than ever before.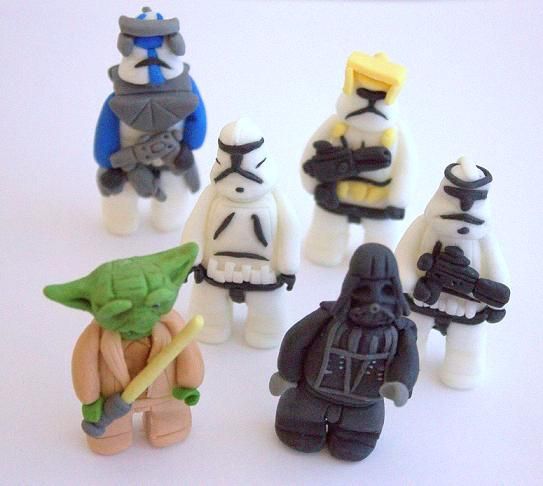 As you can see, these Star Wars Lego Characters are very highly detailed and I have to say they were not simple to make. Each one stands at just 2.5 inches tall and as always I wanted to include as much detail as possible.
Apart from Yoda, who is just perfect in my eyes, I also love the Stormtrooper's guns and the variations between each Stormtrooper. Darth Vader's billowing cape and scary face are pretty awesome too, I can almost hear his breath....