Halloween is finally upon us and the creepy cakes are back.
These cute and creepy mini cakes were great fun to make, I love the marshmallow cobwebs and of course I love Zombie bear...I do not however love the spiders.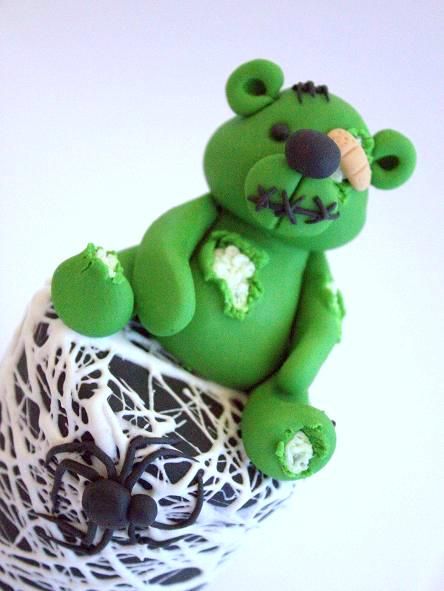 I am unbelievably petrified of spiders, so pathetically freaked out that I really struggled to make these. How pathetic am I?! In my defence the legs kept moving and totally freaking me out.
Even thinking about it now is making me a bit twitchy so lets move on.
What are you all up to over Halloween?
I will be locked away in the kitchen, feverishly baking the last of the Halloween cakes and cupcakes but I'm planning to make up for it on bonfire night with a huge festive feast.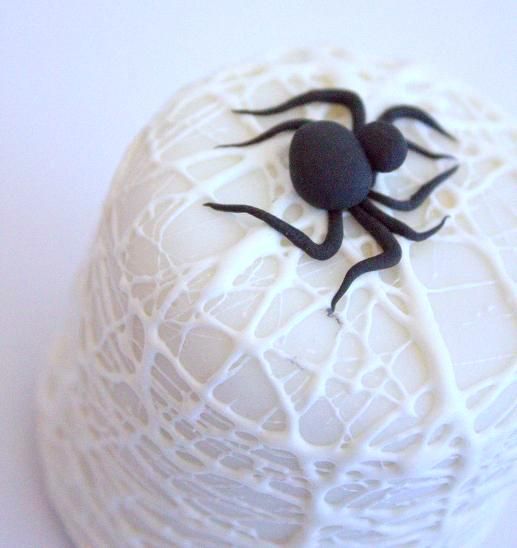 x x x