Not only are these cute gravestone cupcakes totally adorable and giggle inducing but they are also so fitting for this festive, feast filled time of year.
Lets face it, for most of us at least, any attempts at healthy eating or dieting end here.
From Halloween to Christmas, it's all sweet treats and feasting, so pass the cupcakes, candy apples, pumpkin pie and Christmas pudding, salad is for summer!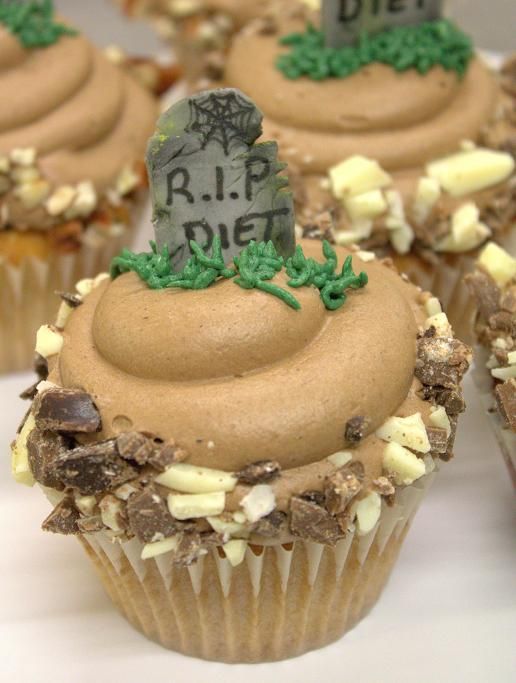 These little gravestones are a breeze to make.
Since I don't have a gravestone shaped cutter, I cut my gravestones freehand. I added cracks and chips to the stonework using an artists scalpel and left them to dry overnight.
Once dry I wrote R.I.P DIET on the gravestones using a black edible ink pen. I also added a few spider webs for good measure.
Finally I dusted the gravestones with black and green edible dusting powder, paying particular attention to the cracks and chips.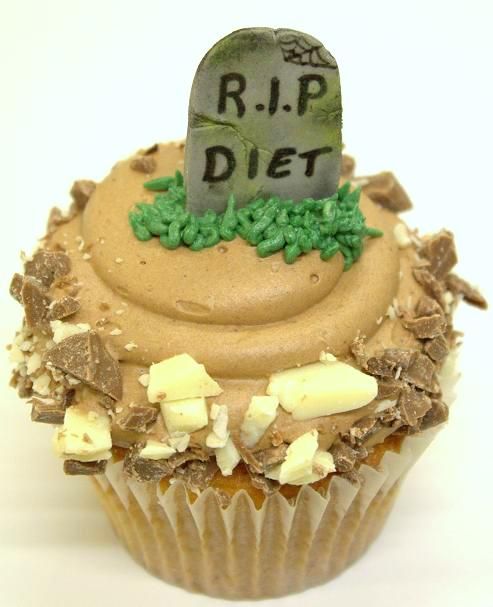 I piped a little green grass onto the centre of each milk chocolate buttercream laden cupcake before inserting the gravestones into the buttercream.
x x x