Hi Everyone!
Christmas is in full swing at Buttercream Bakery and I thought I'd better share some deliciously Christmassy pictures of our Christmas mini cakes.
These adorable mini cakes are just part of our 2012 Christmas Collection, which also features Christmas teddy bears, snowmen and puppies.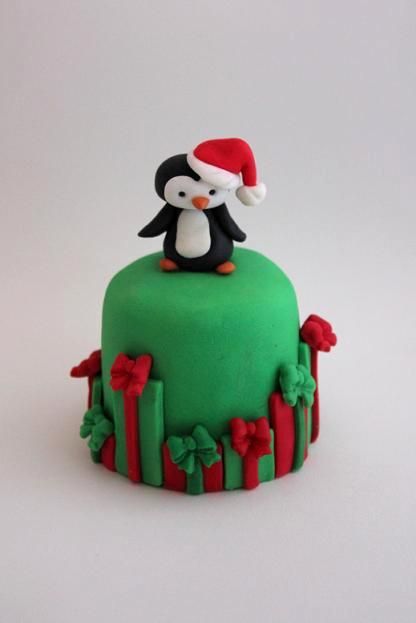 This year, for the first time ever, all of our adorable Christmas characters are available to buy online as individual cake decorations.
If you are looking for something special to top your Christmas cake this year please do visit our shop.
As you can see our range is quite traditional this year, classic Christmas colours and characters, lots of snowflakes and a touch of sparkle. I love the penguins, especially the cutie in pink earmuffs and Santa's Elf is just adorable.
I'd love to know how all of you are planning to decorate your Christmas cake or cakes this year. Have you gone for a traditional look or more alternative decorations? Are you keeping it simple or going all out and are you sticking with fruit cake or trying something new?
I'm making a scrumptious Coconut and Rum cake later this week, I think it would make a fantastic alternative Christmas cake and I will definitely post the recipe for you all asap.
If you haven't yet decided what goodies you are making this Christmas, fear not, I will be posting loads more Christmas cakes, Christmas cupcakes and delicious Christmas recipes in the next few weeks to give you a little inspiration.
x x x