♪♫♪♫ Pug Life Baby Baby ♪♫♪♫
I don't think there has ever been a puppy with more attitude.
Puppy be like 'Pug for life, beotch!'
♪♫♪♪♫ I'm livin' that pug life, baby ♪♪♫♪♫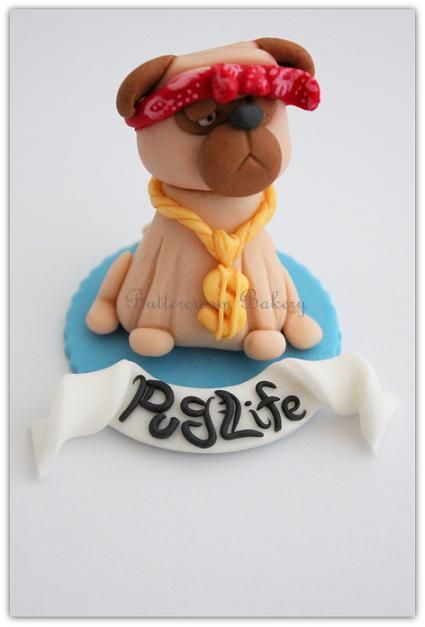 In case you didn't notice I've been channeling my inner rude girl, I played nothing but Thug Life anthems while making this cake topper. What can I say, I like to do things properly.
Have a brilliant weekend everyone.