Dog lovers prepare yourselves.
Today is Puppy Day!
As you all probably know by now, we make a lot of fondant puppies at Buttercream Bakery.
Now that we are making more than ever I thought it was high time I did a little recent puppy round up.
All of our cake toppers are handmade to order and many of these are based on real life dogs.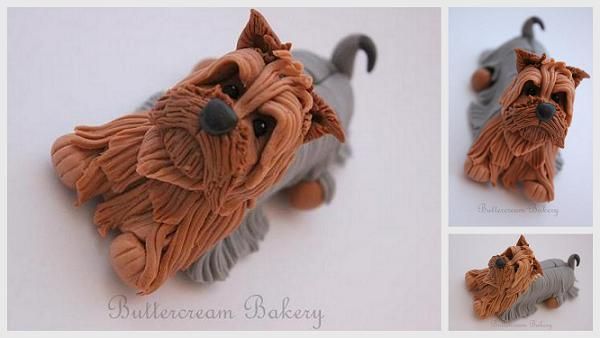 Yorkshire Terrier
This adorable little guy was pretty big, measuring 10cm from nose to tail. Yes that is how I measure our fondant puppies, nose to tail.
Scottish Terriers
I have probably, by now made hundreds of Scottish Terriers, they are one of my favourite puppies to make.
They really come to life when you add the little eyebrows.
Miscellaneous Miniature Puppies
These little puppies are what I would call cupcake sized. The largest measures approx. 5cm from nose to tail and the smallest approx. 2cm from nose to tail.
Miscellaneous Large Puppies
Some of these puppies are based on real breeds such as the Wolf Dogs and the Dachshund (Sausage Dog), the others are simply figments of my imagination.
I really wish I had a puppy of my very own but until then, I'm happy making fondant replicas of all of yours.
Buttercream Bakery now ship handmade cake toppers and decorations worldwide.