Most of you will have seen quite a few of my Miniature Patisserie Cupcakes over the years. My 'through the patisserie window' cupcakes have been a firm favourite with Buttercream Bakery customers for a long time now.
This is the first time, however that our miniature patisserie cupcake toppers have been available to buy as decorations.
Since I opened the Buttercream Bakery cake decorations store, I have been rushed off my feet! It seems that with so many people embracing baking at home, bespoke cake decorations are becoming more and more popular.
This month I have more cake decorations on order than cupcakes!
I think I'm going to miss the kitchen.
I love sugarcraft though and I love working in miniature.
I especially love making these miniature patisserie designs, creating all of the tiny cakes, pies, breads and pastries and watching the scene come together is so fun.
I glazed these decorations with my own confections' glaze, after trying numerous brands and products and still not finding the perfect shiny glaze, I decided to develop my own.
It is awesome!
I absolutely love the sheen on these and I am going to share my confectioners' glaze recipe with you all really soon. Lots of you ask me how I make my decorations so shiny, soon you will know my secret.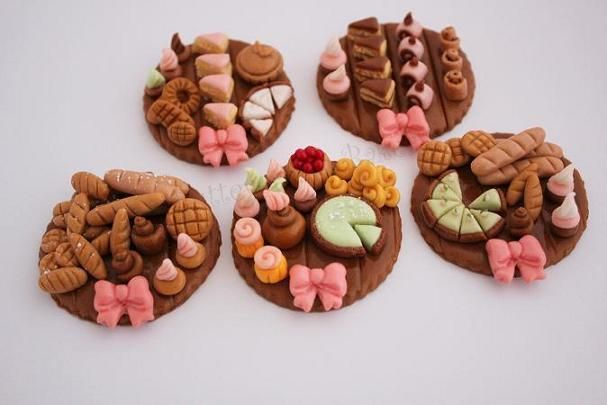 These gorgeous decorations are now available to purchase in our Etsy store:
I will be adding lots of miniature masterpiece designs over the coming months and our official online store should be open in a matter of weeks.