It's topper time again and I have, as always, got something seriously cute to show you all.
This adorable set of cake decorations features a cuddly Raccoon, a cheeky little Squirrel, a pretty little Fawn and two little logs. This set is perfect for a woodland themed cake and as always is available with additional characters and accessories.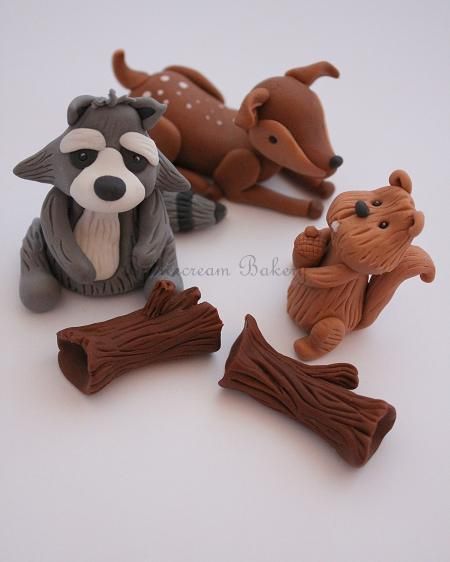 I'm designing loads of new fondant animals and characters at the moment, which is so much fun. I'm also in the process of updating the Buttercream Bakery website to include all of our cake toppers and decorations, that is not so fun.
You can find this adorable cake decorations set and many other Buttercream Bakery cake toppers and decorations in our Etsy store -
ButtercreamBakeryUK
We now ship worldwide!! (I'm excited about that, can you tell?)