It is cupcake catch up time again and I have some seriously cute cupcakes and toppers to show you.
Since Easter is very nearly upon us, it is only fitting that I start with one of our adorable Easter cupcake designs.
Teddy Bears pretending to be bunny rabbits! Is there anything cuter?
Both bears look very happy with their Easter eggs.
I love the pretty floral background in these photographs, I think that was my attempt at creating a Spring like feel, despite the freezing temperatures.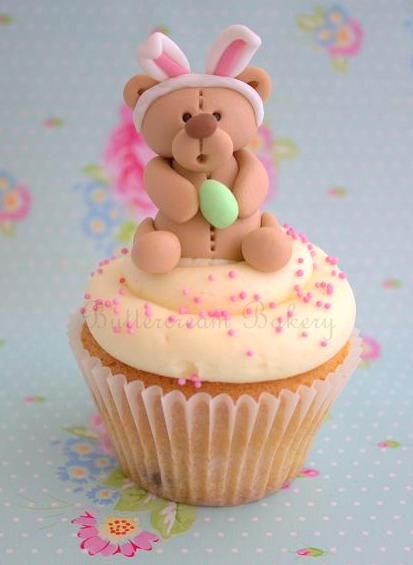 Here are the little guys before they made it onto their cupcakes....
Next up, something simply delicious....
These yummy vanilla cupcakes are iced with cream cheese frosting, topped with Chantilly cream and raspberries and finished with a milk chocolate sprinkle.
Simply scrumptious.
Now on to something not so simple but equally delicious.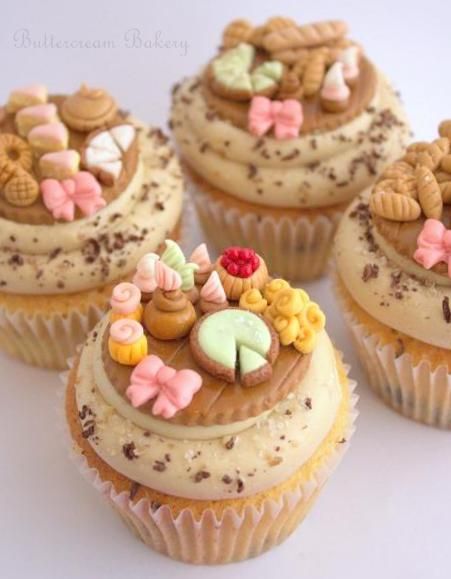 I loved these toppers so much I listed them in our Etsy store. They are probably the most detailed miniature patisserie toppers I have ever made and they look beautiful atop their cupcakes.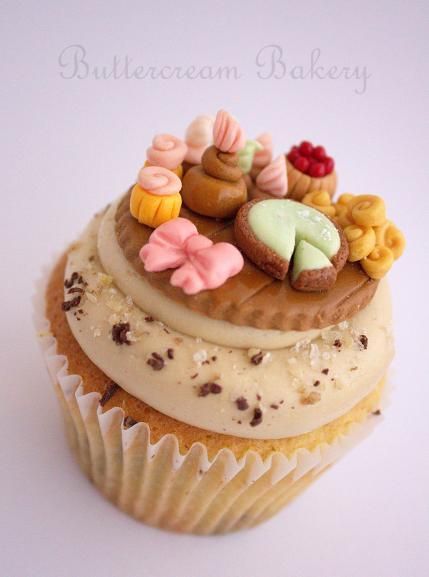 I particularly love the tiny little key lime pies, they are just so cute.
The toppers look lovely against the muted brown of the coffee frosting.
These cupcakes definitely evoked visions of shabby wooden coffee shops and with the glorious coffee frosting they even had that delicious coffee shop aroma.
Less of the pretty and more of the badass now with this adorable little biker bear.
I'm not sure he would take too kindly to being called cute but look at that little face!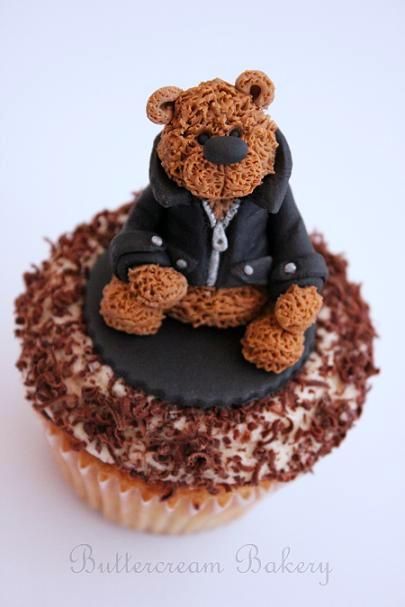 We are back to pretty with this gorgeous Cinderella Carriage cake topper.
I loved making this topper, all the tiny details are just exquisite.
The carriage is made in the classic pumpkin shape with draping details, spiralled wheels, a quilted step at the back and a tiny carriage door, complete with draping curtains.
Perfect for a little princess party.
That is about it for today but I will leave you with one last little cutie....
.....Hello Puppy!