It's topper time again.
This adorable custom order cake topper set features two ballerina bears, dressed in pink tutus with pretty bow detail and a pink Number One cake topper with a trio of pretty pink bows decorating the front.
The bears are a typical Buttercream Bakery blushing bear design but I had never had the chance to dress them in tutus before.
The bears were larger than our typical bears, I normally make bears measuring 5cm, 6cm or 8cm tall but these cuties were a little larger at just under 10cm tall.
I love the frilled detail on the skirt and neckline of the tutus and the little bow at the back is just so sweet.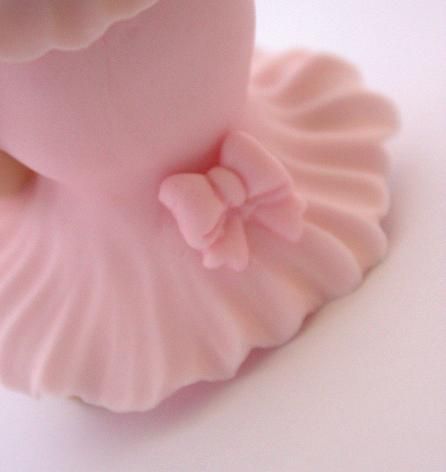 Perfect for a pretty, pink 1st birthday party.