Kokeshi Dolls are traditional Japanese dolls that feature a simple trunk shaped body and enlarged head.
They are traditionally carved out of wood but of course mine are made out of fondant.
I made these dolls as part of a custom order for one of my clients and absolutely adore them.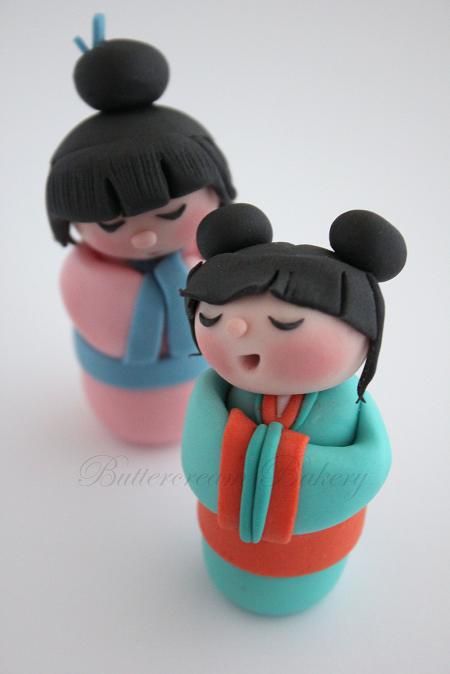 Their simple little faces are surprisingly expressive and I love the use of non traditional colours, Kokeshi Dolls are most often seen in black, red or yellow.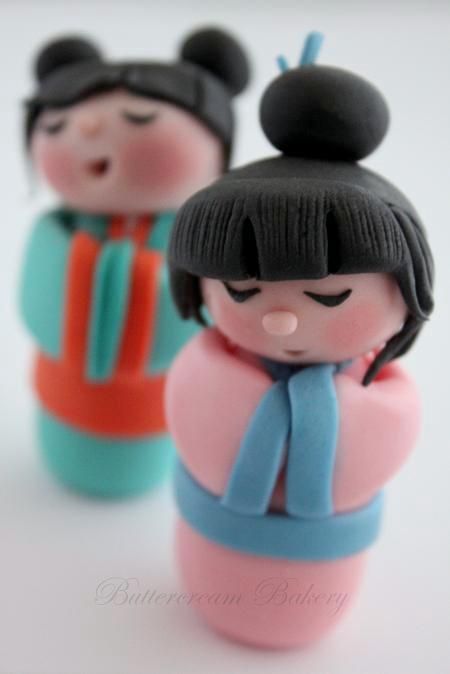 Originally, Kokeshi Dolls were hand carved by farmers in northern Japan who gave them to friends and family as tokens of love and friendship.
Whist researching Kokeshi Dolls for this order, (us cake decorators do a lot of research), I found hundreds of beautiful Kokeshi Dolls all of which I'm now dying to make. There are now an unbelievably extensive array of designs and styles, I think I will have to create a whole set of miniature cupcake sized Kokeshi Dolls, just so that I have the chance to make some more.