Hi Everyone.
It feels like it's been a while and so much has happened since my last post.
First and foremost I am now the proud owner of eight gorgeous Hens!
If you follow me on twitter you may have already seen a few pictures of my new little cuties but if not don't worry, I will definitely be posting some pictures here soon.
Our little chickens are around 19 weeks old now so they should start laying in the next month or so.
I have always used free range eggs both at home and at the bakery but I can't wait to be able to say that all Buttercream Bakery cupcakes are made with free range eggs from our own farm!
Anyway, I digress, I'm not here to talk chickens, I'm here to talk cupcakes.
I thought I'd treat you to a serious chocolate fix today.
These delicious chocolate cupcakes are topped with milk chocolate buttercream, sprinkled with chocolate, drizzled with chocolate and of course topped with chocolate.
Mmm...chocolate...
The poor little teddy is sad, I think he needs a cuddle.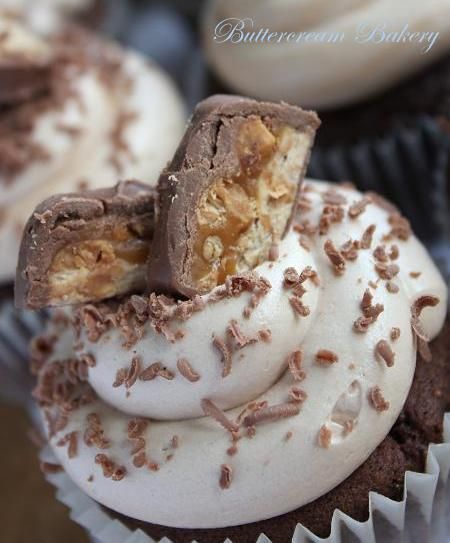 Slices of Snickers, crushed Flakes and Crumbled Oreos make great cupcake toppers.
Talking of toppers, I have lots of adorable new toppers to show you so there will probably be a little flurry of posts early next week.
I have a busy weekend full of cupcaking ahead but there is a sneaky barbeque on the horizon and I'm replanting our sweetcorn because they have grown at an astonishing rate and are now absolutely gigantic. I honestly cannot wait to spend Sunday afternoon in the sunshine.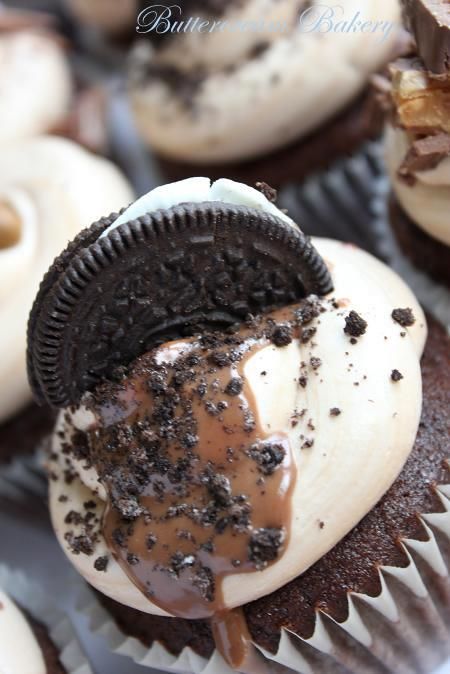 Have a great weekend everyone.
Happy Cupcaking!