Hi Everyone,
I thought I would share a super cute custom order cupcake to start off the week.
This adorable 'Hug Life' cupcake features a super huggable teddy bear, wearing a hand painted, red bandana and not one but two big gold chains.
This seriously badass teddy sits atop a delicious chocolate and peanut butter cupcake.
The banner of course reads 'Hug Life'.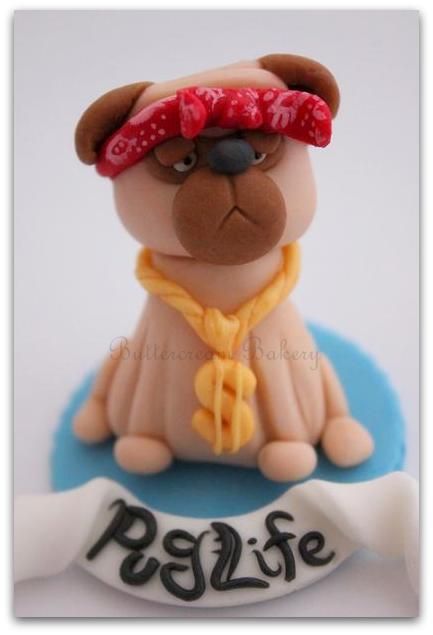 The 'Hug Life' design is a variation on our 'Pug Life' cupcake topper above.
I don't know which one is cuter!
In other news, I'm in the process of updating my recipe index so it will not be available for a little while but it will be back, bigger and badder than ever.
Later this week I have a delicious, specially requested Chocolate Fudge Brownie Salted Caramel Cake Truffle recipe to post and I will also have a seriously delicious cupcake catch up for you before the week is out.