It's topper time again and this week I'm all about the puppies.
At the end of last week my sugarcraft table was invaded my little sugar puppies.
As always, all of my little fondant puppies are entirely handmade and totally unique.
I really love making little cupcake sized puppies, our little Scottie dogs (above) are among our most popular puppy toppers.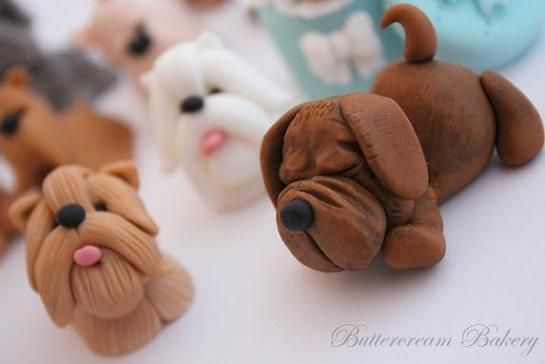 Clients often send me photographs of their dogs so that I can recreate them in fondant, I love the challenge of capturing each little pups personality.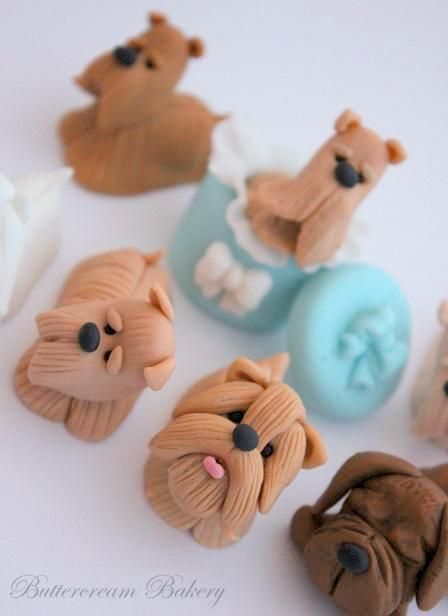 All of the little puppies photographed here measure approx. 4cm from nose to tail.
I often texture my puppies to mimic their fur, I love a fluffy pup.
The nose is always the last piece I add to each puppy and until his nose is on, I have no idea if he looks right or if I'm happy with him. The nose changes everything, before it is added they look nothing like puppies.
Our puppy cupcake toppers are available to order in a multitude of combinations and sets and as always are entirely customisable. I love adding little collars, name tags and bows to our puppies.
As always I have a little backlog of posts, I have loads of delicious recipes to share, including the Salted Caramel Chocolate Brownie Cake Truffle recipe I promised at least a week ago. I will try my very best to get something scrumptious up later this week.
Until then Happy Pupcaking!