This is one of those delightful recipes built out of pure desperation, my desperation for dessert that is.
I made these seriously yummy, super easy little pastries a few weekends ago.
I had been baking at work all day and had only just managed to get dinner on, I really did not want to spend much longer on my feet but I really did want dessert. What's a girl to do?
Ready rolled all butter puff pastry makes so many scrumptious bakes so easy and thankfully I had some in the fridge. I also had a tin of sliced peaches that had been lurking in the larder for far longer than I would like to admit. With these two ingredients at hand the answer to my 'what's for dessert?' question was obviously caramelised peach puff pastry tartlets.
This recipe only makes four tartlets but feel free to double the ingredients if you have a bigger brood to feed.
Caramelised Peach Puff Pastry Tartlets
160g all butter puff pastry, ready rolled
40ml organic clear honey
25g light brown sugar
35g organic apple sauce
1 tbsp water
250g sliced peaches
1 medium egg, beaten
Preheat the oven to 200C.
Cut the ready rolled all butter puff pastry into four rectangles, each measuring approximately 12cm x 9cm.
Line a large baking tray with parchment paper and place the four pastry rectangles onto the tray, set aside.
Combine the honey, sugar, apple sauce and water in a large saucepan. Place the pan over a medium heat and allow the mixture to bubble until it turns amber in colour and begins to caramelise.
Remove the pan from the heat and add the sliced peaches, stirring to insure that all of the peach slices are fully coated with caramel.
Return the saucepan to the heat and allow the mixture to bubble again until the caramel becomes thick, sticky and dark amber in colour, around 5 minutes.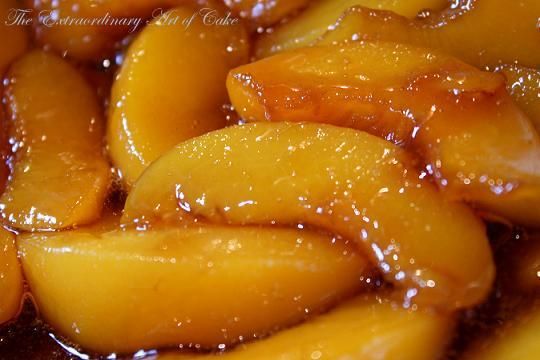 Remove the pan from the hob and set aside for 10 minutes to cool.
Once cooled spoon caramelised peach slices onto the centre of each pastry rectangle, leaving a 2cm border. Drizzle each row of peaches with a little extra caramel.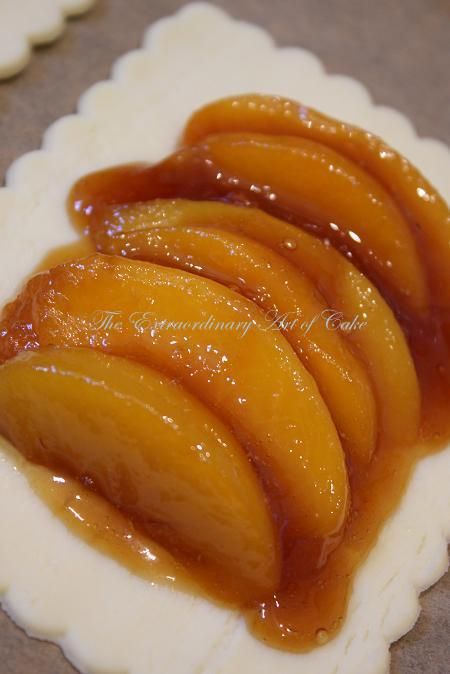 Brush the edges of each pastry rectangle with beaten egg.
Place the tartlets in the preheated oven and bake for around 18 minutes or until the pastry is golden brown and well risen around the edges.
Remove the tartlets from the oven and allow to cool a little before serving.
These little tartlets are scrumptious as they are but they are especially heavenly when served with whipped cream or vanilla bean ice cream.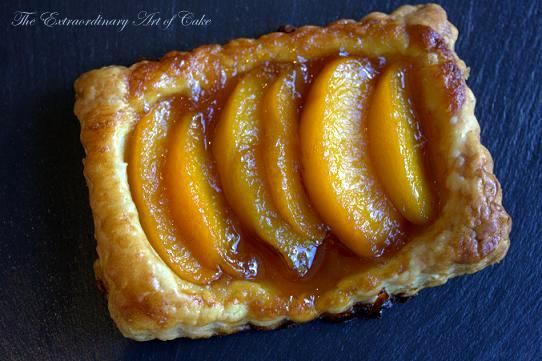 Enjoy!