Hi everyone,
How is your week going?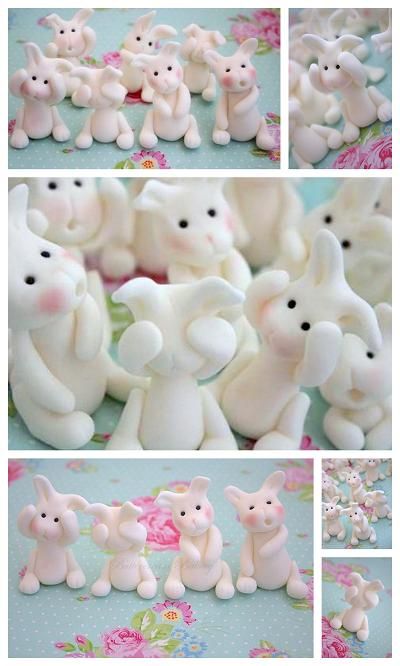 Time seems to be flying by at the moment and with all the cupcake baking, topper creating and halloween preparations I feel like I haven't stopped.
I have a Halloween cake and cupcake topper post coming up very soon but today I thought I would share something not so seasonal but seriously cute.
I had great fun making these gorgeous little bunny rabbits and I will be honest it was nice to have a break from making little sugar pumpkins. I made 200 the other day, it may only be 3rd October but I'm already feeling pumpkined out.
I made twenty little bunnies in total, the little guy above was definitely one of my favourites.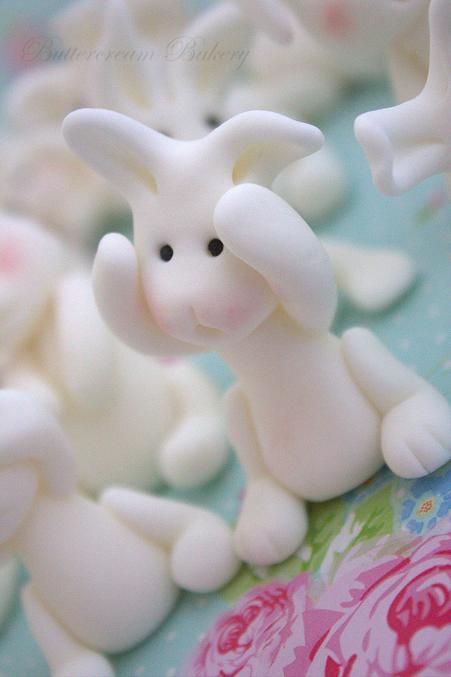 The little army of bunnies looked great spread across my sugarcraft table.
I have loved bunny rabbits ever since I read Watership Down as a kid, we have hundreds of wild bunny rabbits on the farm and every now and then I look out of the window and find a tiny little baby bunny munching grass in our garden. Their wide eyed, twitchy nosed faces make my heart melt every time.
Unfortunately, since I'm not a Disney princess the bunnies don't hop about my feet, they just run away from me. I'm still hopeful that one day I will find one that wants to make friends.