With Christmas literally days away I wanted to say a huge Merry Christmas to every single one of you.
Whatever your plans for the holiday, I hope your Christmas is filled with lots fun and family.
It has been a fantastic year and I want to thank all of our wonderful clients and readers so much for all of your support, your wonderful comments, kind words, fantastic and outlandish ideas and orders.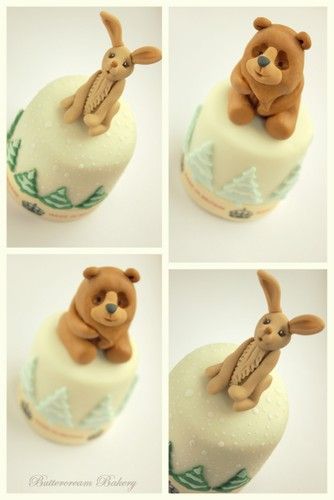 I utterly love my job, baking cakes and making decorations for you all fills me with happiness, as does this little blog and I can honestly say that writing this blog and sharing my work and recipes with you all is one of the best things I have ever done.
There is nothing like being a cake decorator at Christmas, the kitchen is constantly filled with festive fragrances, the sugarcraft table is covered in little penguins and you get to spend hours of everyday making little Santa cake toppers and listening to Christmas music.
It's no wonder I love this time of year!
If you are anything like me, at this point you have a to do list as long as your arm. There are chocolates to make, shopping to do, presents to wrap and people to organise. T
he next few days may get a little frantic and so this is probably going to be my last post of the year.
Have a fantastic time this festive season, eat, drink and be merry.
Wishing you all a very very Merry Christmas from Buttercream Bakery. X