Hi Everyone!
It feels like it has been a while since I have shared a recipe.
My blog, as always reflects my life and both have gone sugarcraft crazy lately.
I baked these glorious little cakes on my first day off in three weeks, I was so excited to get my home bake on!
It has been raining here for so long, I was struggling to remember a time when it wasn't wet, grey and muddy but finally this week the sun peeked through the clouds. It was as if everything immediately rejoiced, including me and all of a sudden none of my wintry bakes seemed very fitting.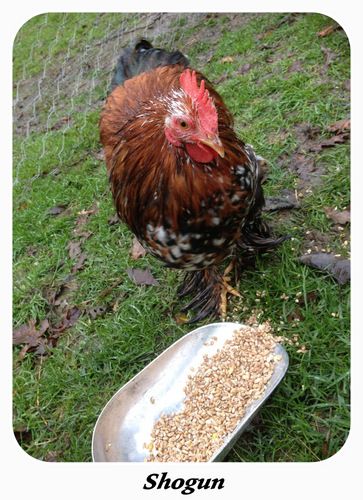 Springtime at our little cottage is magical, Daffodils are popping up all around us, the birds are chirping in the trees, the Bantams are waddling about, the chickens are lounging in the sun beneath the beautiful blue sky and the bunnies are binky-ing their little butts off.
So in honour of springtime I'm bringing the bright, fruity flavours back.
These beautiful sticky little loaf cakes are absolutely bursting with blueberries, the syrup gives them a sticky, sweet, orange scented outer, the sponge is light, fluffy and generously studded with blueberries, that burst into beautiful bright purple swirls. The sweetness of the sponge and the sharp fruity blueberries are complemented with hints of vanilla, honey and zesty orange.
These gorgeous little loaves are delicious freshly baked and (as my boyfriend insists), even better the following day.
Sticky Blueberry Mini Loaf Cakes
Makes 6 mini loaf cakes
For the Blueberry Loaf Cakes:
120g plain flour
1/2 tsp baking powder
pinch salt
85g unsalted butter, room temperature
85g golden caster sugar
2 medium eggs
1 tsp vanilla paste
zest of one orange
175g fresh blueberries
For the Sticky Syrup:
50ml freshly squeezed orange juice
50g golden caster sugar
1 tsp honey
1 x 6 cavity mini loaf pan or 6 x disposable mini loaf cases
Preheat the oven to 170C
Start by preparing your mini loaf pan or mini loaf cases. If you are using a mini loaf pan, grease 6 cavities and set aside. If you are using disposable mini loaf cases simply line them up on a baking tray or cookie sheet and set aside.
In a medium sized mixing bowl whisk together the flour, baking powder and salt and set aside.
In a large mixing bowl with a handheld electric mixer or in the bowl of a stand mixer, beat together the butter and sugar for 3 minutes, until light and fluffy.
Add the eggs one at a time, adding a tablespoon of the flour mixture with each addition to prevent curdling.
Add the vanilla paste and orange zest and beat to combine.
Using a rubber spatula fold the remaining flour into the mixture.
Add the blueberries and gently fold them through the batter.
Divide the mixture between the 6 cavities of your mini loaf pan or 6 mini loaf cases and bake for 25-30 minutes, or until a cake tester inserted into the centre of each loaf comes out clean. The cakes should be well risen and golden brown.
While your cakes are baking, prepare the syrup. Combine the orange juice, golden caster sugar and honey in a small saucepan a place over a low heat, swirling the pan until the sugar has dissolved. Remove from the heat.
Remove the little cakes from the oven and pour syrup evenly over the top of each little loaf. Allow the cakes to cool completely before removing them from their cavities or cases.
Enjoy!