It's cupcake time again and I have lots of cuteness to share.
Today I have all sorts of cupcakes and little creations to show you and I thought I would start with one of my favourites, one of our spectacular little Candyland Cupcakes.
Our Candyland Cupcakes have been around for a while now but they are still one of my favourite designs. All that candy! It's like a sugar dusted dream come true on top of a cupcake.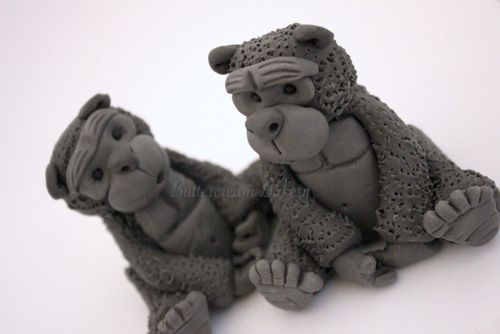 I just had to include some of our little Gorilla Cake Toppers in this post because I have made and shipped so many in the last few months. I love making these little guys, their little faces, hands and feet are so expressive.
We make a lot of Cinderella carriages at Buttercream Bakery and you may have seen our larger cake topper carriages but in true Buttercream Bakery style, anything we make big, we also make small, really, really, small.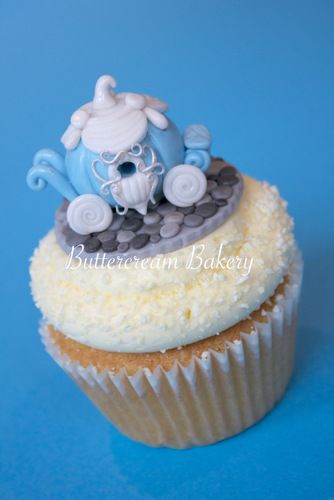 I absolutely love making these little cupcake sized carriages and they look unbelievably pretty atop their cupcakes.
Talking of pretty, meet Birthday Bunny....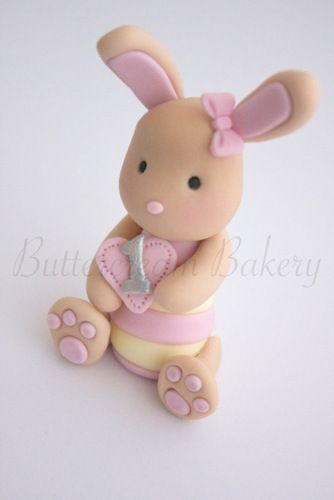 How utterly adorable is this little Birthday Bunny cake topper? I love her little stripy Easter egg belly and sparkly number 1.
Glitter, bunnies, bows and pastels, I just love it.
Another pretty pastel cutie next....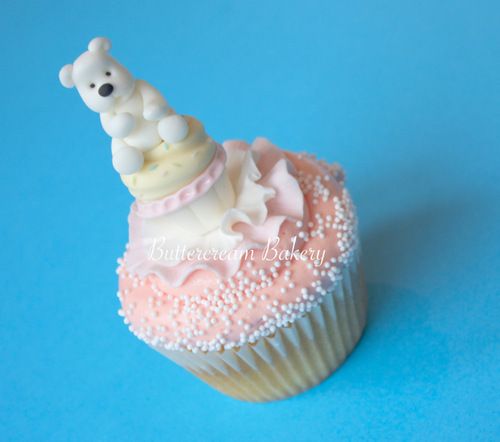 With pink frosting, white sprinkles, pale pink and soft white frills, a tiny cupcake topper and tiny teddy, this really is the sweetest cupcake of all time.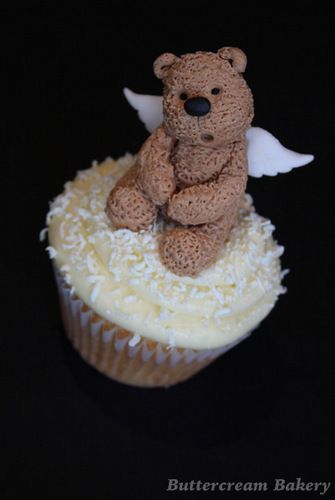 Teddy got his wings!
How sweet is this little guy? As if our little teddy bears weren't cute enough, now they flutter too!
Angel Ted sits atop a scrumptious white chocolate cupcake.
I have another miniature next and it's a brand new design. Our Miniature Cake Table Cupcake features a whole array of tiny confectionery but for me it's the bunting that steals the show.
The little table was so fun to make, I can't say I've ever made a table before.
From a new design to an old favourite, our Blushing Bear cake toppers have always been on my favourites list. Their sweet little faces make them a popular choice for baby showers and I was delighted to have them featured in a lovely post on
Giftizzi.com
At Buttercream Bakery we love making cowboy cake toppers and although I normally make our Cowboy Cake Topper Sets in classic colours, I love this set featuring a red cowboy hat and blue and brown cowboy boots.
I made this stylish set as part of a custom order for a client. I absolutely loved the adorable blue and brown boots and have been meaning to make a pair in pink ever since.
Last but by no means least I wanted to give you a closer look at our Miniature Tea Party Cupcakes.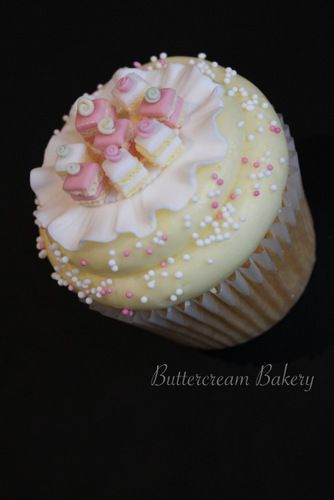 I designed these super sweet cupcakes for an exclusive tutorial featured in the April issue of Cake Masters Magazine. I believe you can still order the issue from the App Store, so if you would like to learn how to make these cupcakes, head over and get yourself a copy.
That's it for today, I hope I satisfied your cupcake craving!
Enjoy the rest of the week, have a brilliant weekend and of course Happy Cupcaking!
X