Soft, light and fluffy on the inside, golden brown and crisp on the outside, lightly cinnamon and vanilla scented, these waffles are just perfect.
Drenched in maple syrup, dusted with powdered sugar, dipped in silky smooth Nutella dipping sauc
e, served with strawberries and cream. I'm not fussy, just bring on the waffles!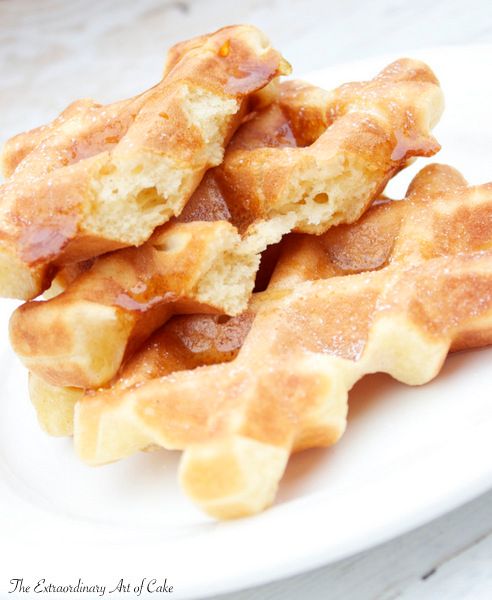 Mini Waffles
Makes 14 mini waffles or 3 large waffles

210g plain flour
2 tsp baking powder
2 tbsp caster sugar
1/4 tsp cinnamon
1/4 tsp salt
200g Greek yogurt
60ml milk
1/2 tsp vanilla paste
3 large eggs, separated
100ml vegetable oil
Combine all the dry ingredients in a large mixing bowl.
In a separate bowl whisk together the Greek yogurt, milk and vanilla. Make a well in the centre of the dry ingredients and pour in the yogurt and milk mixture. Beat the egg yolks together and pour into the well, finally pour in the vegetable oil and stir everything to combine.
In a separate bowl beat the egg whites until just stiff. Gently fold the egg whites into the waffle batter, do not over mix.
Preheat your waffle maker or iron and spray with non-stick cooking spray. Using an ice cream scoop or large spoon, scoop portions of the batter and dollop right into the centre of each waffle plate. Cook until golden brown and crisp.
Dust, drizzle and dip as desired.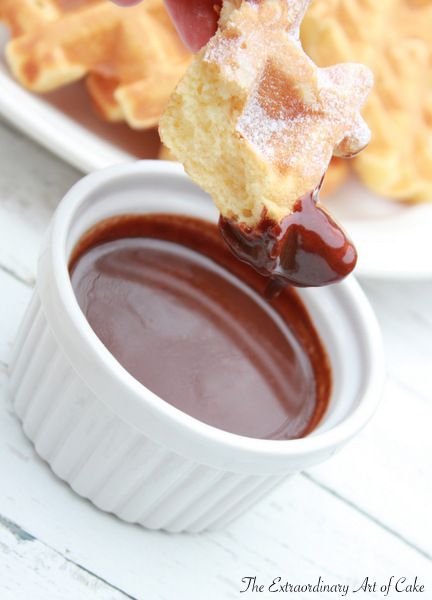 Nutella Dipping Sauce
Combine the Nutella and double cream in a small saucepan and place over a low to medium heat. Stir, warming through, until the Nutella and cream combine and the sauce becomes silky and smooth. Remove from the heat and serve.